Connect with your customers
You're already a master at what you do — now you just need to master the emails you send to connect with your customers. If you're an entrepreneur in Canada, your attention to detail must be immaculate. Your emails shouldn't be any different. This fall, create fresh content for your emails, feature your latest promotions, connect with your audience, and reap the rewards. Talk to your customers. Ask them questions. Answer theirs. Set your brand apart and keep your customers happy with email. Read on to learn how.
Be an email master — keep your content current
A lot can change overnight. Even more can change over an entire season. Take your renewed creative vision, and apply it to your business. What do I mean by that? As your vibe changes, so will your business's. Keep that energy going, and let it translate into positive updates in your email blasts.
You've had a chance to refresh over the summer, so let your content have its turn. And when doing so, here are a few questions to keep in mind:
What's changed with your business over the summer? Be sure to let your customers know.
What hasn't changed but you'd like for it to? Make it happen.
What businesses or marketing emails have caught your attention recently? Can you do the same for yours? (You're an entrepreneur, so the answer is "yes!")
By sending regular updates to your mailing list, your potential and current customers are more likely to visit your website or business. Change the header photos. Add new ones. Update your content and keep it current. Feature your newest products and promotions in your emails. This keeps your customers engaged, which will keep your brand at the forefront of their minds.
Connect with your customers and reap the rewards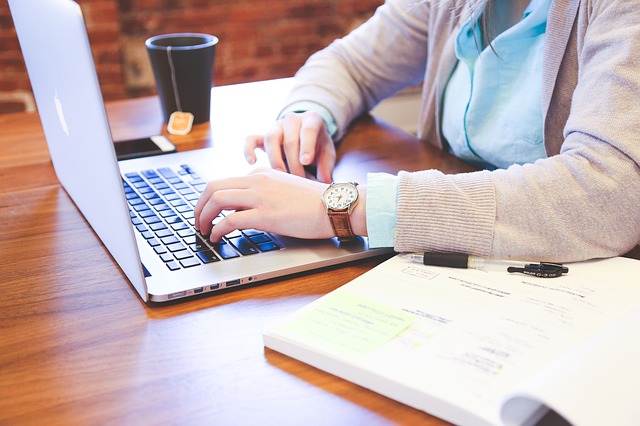 I'm sure this isn't the first time you've heard how social media can benefit your business. It probably won't be the last.
Link all of your social accounts at the end of your emails — this can help you stay connected with your customers.
Why is that beneficial? The more your viewers bounce back and forth between your emails and your social accounts, the more interested they are in your business.
Emma Vaughn, a local outreach representative and social media expert for Main Street Hub, says, "Consistent interaction and engagement with new and loyal fans on social media is key for small businesses to get their brand in front of new eyes online and get new customers. Small business owners can engage their target audiences and spread some serious word-of-mouth by sharing visual content on Instagram, starting conversations with locals on Twitter, and responding to all reviews, comments and questions on Facebook, Yelp and Google."
Take advantage of the advantage you already have
As a small business owner in Canada, you actually already have a huge advantage over large corporations. Consumers like local businesses because they get a more personalized experience and even better customer service. You're probably already providing this in person, but you can do the same thing over email. So, stay social. Stay current. Respond to comments, suggestions and emails. Your customers will appreciate this.
Engage and excite your audience
The more topical your content is, the more likely your viewers are to engage. When they interact with your content, you also gain exposure to their networks. That's why keeping your content current is so crucial. Social engagement gives you the opportunity to stay on the radar of local consumers, which can translate into sales.
Things just got personal (and they should be)
Give general information about current promotions and products, celebrate holidays, have giveaways, and remember to wish your customers a happy birthday. Again, the more personalized you can make your emails, the better the customer service, and the more likely your readers are to respond.
Be conversational, yet still professional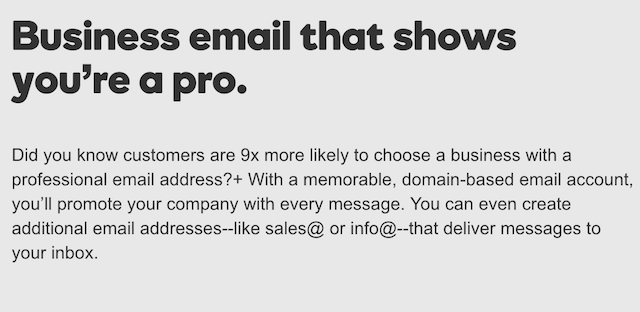 As previously mentioned, customers respond best to personalized messages. It's also important to keep in mind that customers are 9x more likely to choose a business with a professional email account, so be sure to make your emails match your domain.
Head over to GoDaddy.ca to tie your domain name to a professional email. After you set that up, remember to keep your emails current, informative and personal. Now you've got some emails to write, so get to it!
Comply with the law
Regardless of what you send and to whom, you must be certain you understand and comply with the provisions of Canada's Anti-Spam Legislation (also known as CASL) before sending any email marketing messages. For more information about CASL and its requirements of you, be sure to check out the legislation and/or consult with your legal counsel.