How to design a blog that converts
It's time to give your business website a boost, and you've decided to start a blog. This can seem like a big undertaking if you're not sure where to start. After all, if you're going to invest time and effort into blogging, you want to make sure you learn how to design a blog that converts.
Without an increase in customers, your blog becomes nothing more than the ramblings of another small business owner.
Don't worry — blogging for your small business isn't as daunting a task as it might seem. Anyone can learn how to design a blog that converts with the right tools and just a little elbow grease.
The first thing to know about how to design a blog
Start by choosing your platform. For this, I highly recommend you use WordPress. First off, it's FREE (music to any small business owner's ears), although you will need to pay for hosting. WordPress is also a great way to let you design a website when you're not a website designer. The number of available themes and plugins are vast, and because WordPress is open source, the support community is huge as well.
Using Managed WordPress hosting from GoDaddy as your blogging platform means the bulk of behind-the-scenes work is done for you. You can simply focus on writing a blog that converts … without worrying about how to configure everything.
WordPress was designed from the very beginning as a personal publishing tool, and as such yields itself extremely well to blogging. Another benefit of WordPress for your blog is the array of quick-start tools available. Check out GoDaddy's WordPress Websites Quick Start Wizard. You can set up your website and be on your way to creating your blog with just a few easy clicks.
OK, I've set up WordPress. Now What?
Now that you're set up with a WordPress site, let's take a look at some of the main features that will help ensure your site attracts users (and converts them into customers). The following are general guidelines, but tend to be factors that successful sites have in common.
Choose a clean layout
No one likes a website that is so busy and distracting they can't find basic information. A user arrives at a site for one reason: information. Whether they came to your site specifically or arrived via a search or other redirect, they're looking for something. If you want your blog to convert that user, you must make that information easy to locate.
Stick to simple color schemes (usually only two or three colors) and clean graphics.
While strategic use of videos and animations/transitions can be sleek, avoid their overuse. A single, well-placed video can increase your conversions, but covering your homepage with them will just prove distracting.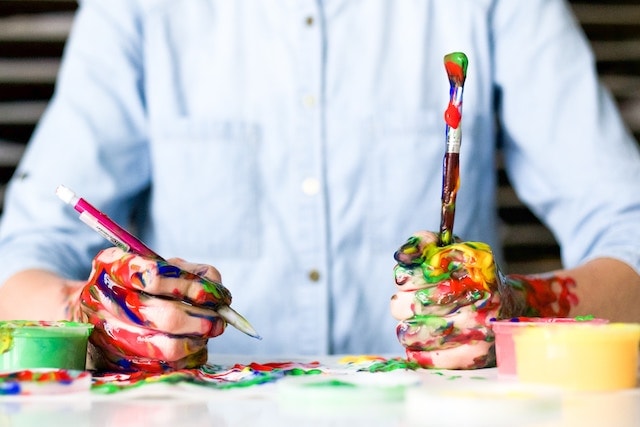 Make sure your navigation is clear and easy to find. All menu items should be simply named and all links and buttons have an obvious purpose. Other simple design features can help increase your conversions, and you can find more conversion tips in this easy-to-follow guide.
Responsiveness is key
Responsiveness refers to a website's ability to look good on any device, at any screen size. A responsive site will look just as good on a mobile phone or tablet as it does on a desktop monitor. Reports are now finding that people use the internet to access websites more from mobile devices now than they do from traditional desktops.
If you want to explore how to design a blog that converts, a responsive website is essential.
Fortunately, there are hundreds of responsive themes available for WordPress. Starting with a responsive theme will help ensure your site looks good for as many potential customers as possible.
A call to arms
OK, so you really want a call-to-action (CTA), but the concept is the same. When someone visits your blog, you want to encourage them to take the next step. Whether you want them to sign up for a newsletter, make a purchase, or join as a member, you need to make the process easy and clear.
The best way to do this is with a CTA. Be sure to place it above the fold — meaning the user sees it on the initial page without having to scroll. A single click should put the user right where you want them.
Categorize and search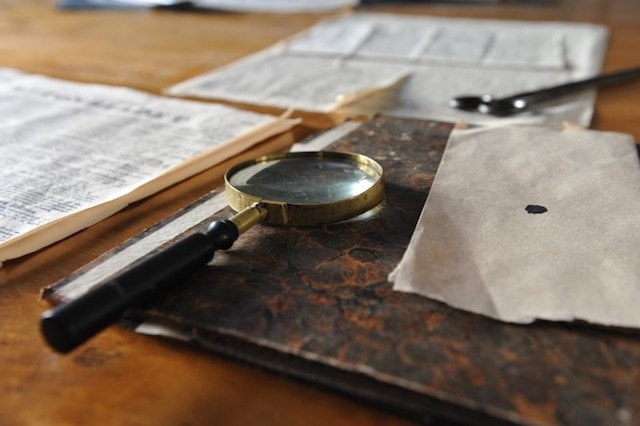 As you get the hang of how to design a blog — and it starts to grow — you'll need an easy way for potential customers to find the information they seek. Skimming through titles is is easy when you only have three articles posted. But what happens when your blog extends to 30? Or 50? Or 150?
Enter the wonderful world of categories. Adding categories for your blog posts is a fast and easy way to direct your users to the topics of their choice.
You can display categories on a sidebar, and a single click will direct the user to the articles that match the criteria. With the ability to cross-categorize (i.e., a single article can appear in more than one category), having a large number of blog posts is suddenly much more manageable.
Another critical element is the search box. Any customer not finding the information they want within the first several seconds is likely to start looking for that little magnifying glass. WordPress offers a built-in search that will automatically search the entire site — articles included. Adding that search to your blog is a fast, simple, and effective way to ensure your users can find articles and information easily.
Make friends with SEO
Ahh, the dreaded topic of Search Engine Optimization (SEO) … such a daunting and complex-sounding task. SEO refers to the practice of adjusting your website to be friendly to search engine-ranking requirements — and hopefully raising your position in the search engine results in the process.
While this is an ever-changing and evolving area, there are some basic items you can address to make your site more SEO-friendly. Fortunately, WordPress makes these tasks easy as well, and you don't have to be a marketing genius to optimize your site effectively.
Start by using pretty permalinks. This feature simply adjusts how your page URLs are displayed to the user. Instead of seeing a link with a post number, like this:
http://example.com/?p=104
… your user sees the name of the page instead:
http://example.com/?p=about-us
This not only makes more sense to the customer, but the search engines like it better as well. Another easy tip is to make use of the built-in "parent page" structure in WordPress. For example, let's say you have a page called Dogs. You also have specific pages for Labradors, Poodles and Greyhounds. By setting Dogs as the parent page, you essentially organize your website for the user.
This kind of tiered structure — as opposed to flat URLs — is beneficial for SEO. Other simple tips including making sure all images have title/alt tags specified, using an SSL certificate on your website, and making sure you're targeting appropriate keywords. It also bears repeating that responsiveness is a big deal, as it has a HUGE effect on SEO.
Mobile-friendly websites generally rank much higher on search engine results than their non-responsive counterparts.
We have plenty more SEO tips and strategies if you really want to dive into the subject in depth. If that's not your idea of fun, or you just don't have the time, you can always check out GoDaddy's affordable SEO Services.
Track your trends — how to judge success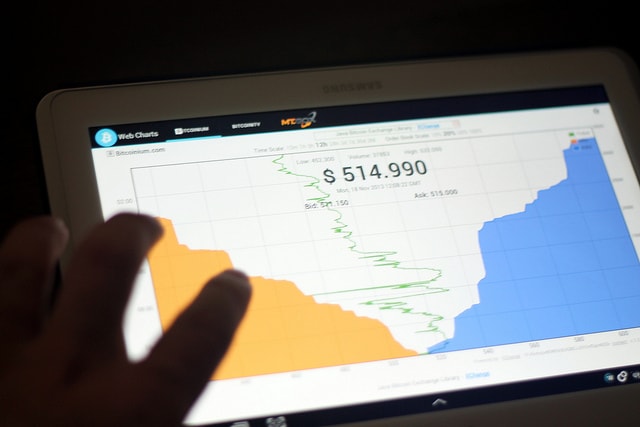 So, you learned how to design a blog, set up all the correct features and elements, and you've published your posts. How do you know if any of this is helping? How do you know if all your efforts to design a blog that converts were successful?
There are several metrics you can use to assess changes, but one of the most useful is Google Analytics. Adding a simple script to your website allows this tool to track the traffic patterns on your website and offer insights into trends and potential issues. The guide Google Analytics 101 can help you understand the information and make the most of the data.
Image by: Aleksi Tappura on Unsplash