Exploring new opportunities — from side jobs to full-time ventures
If you find yourself dreading going to work, spending time on the job watching the clock, or constantly daydreaming about something bigger for yourself, it's time to start looking for new opportunities.
A new professional or personal opportunity can help you jumpstart your creativity, find new motivation, hone existing skills, learn new skills, boost your career standing, and make extra money.
Even better, finding new opportunities can help pull you out of an "I hate my job" funk. So if you are ready to explore options outside of your 9-to-5, let's look at some ways you can find new opportunities to grow personally, professionally and financially.
What new opportunities are available?
A lot of people get excited about exploring new opportunities, but get stuck because they don't know what types of ventures are available to them. Or, sometimes, they don't believe there are even opportunities to explore.
But, the truth is there are a lot of ways to create opportunities for yourself.
You can sell your time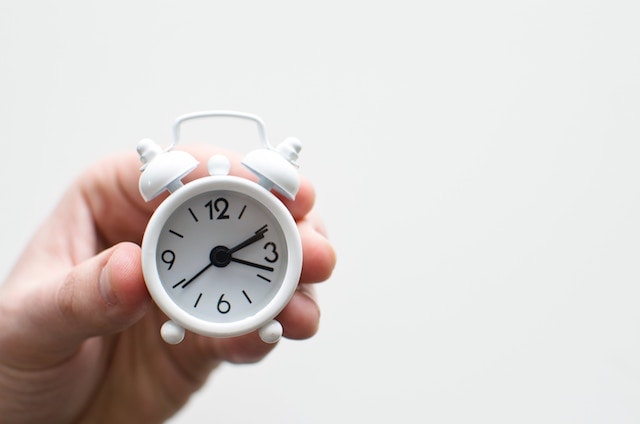 If you find that you waste a lot of time on unproductive things, you might want to explore new opportunities for turning that time into cash. There are a variety of low-engagement, paid tasks you can do to fill your time.
There are activities that require little work in exchange for a small financial gain — like filling out online surveys, participating in market research, doing data input, or even simply running errands for people through a site like AskForTask. This type of work might be less fulfilling, but it can help bring in some extra cash outside of your regular job.
You can sell your skills
To take it one step further, you can start selling your time (at a higher price) while providing help using special skills you have. If you have a skill that is better than the average person, you can more than likely find a way to offer those skills as a service.
It's often hard for people to realise their own strengths. They assume that everyone can do what they do. But, the truth is that you more than likely have skill sets that could help others. Think about what family, friends and colleagues are always asking you to help them with. Find a way to market and sell that skill as a service.
You can sell your knowledge
Just like you probably have a strong skill set you can offer as a service to people, you probably also have an above-average knowledge base that you can share with others. Rather than sell your skills as a service, find new opportunities by packaging your knowledge into information that people can buy.
Document your knowledge and deliver it to people through eBooks, training programs, paid content, speaking engagements and consulting contracts.
Many people also allow self-doubt to prevent them from seeking these types of new opportunities. They falsely believe that they don't have any special knowledge to offer. But again, think about what people always come to you for. Consider how you can package and sell the knowledge you typically offer to friends and family for free.
You can sell your creations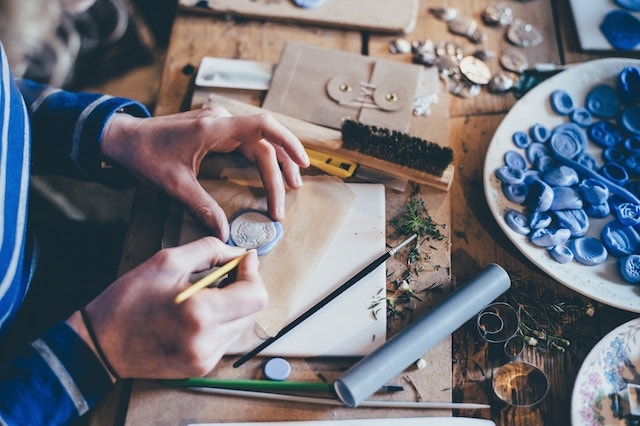 If you're looking for new opportunities, consider what you can produce, make, and sell. Selling products that you create is another way to do something that you love while finding a way to bring in extra income.
Sites like Etsy and easy-to-use eCommerce online stores have made it simpler than ever for people to sell their products online. So consider the skills you have, and see if you can sell your crafts, woodwork, artwork or other creations online.
You can get a new job
Finally, there is one more way to grab new opportunities — and it doesn't entail launching something on your own. You can make a change, adjust your work life, and find more fulfillment simply by finding a new job. New professional opportunities are probably more available than you think. So if you're stuck at a job you hate, start looking for other employers and companies that you would rather work for.
The key to grabbing these new opportunities is being proactive about finding openings and marketing and positioning yourself in the right way to get the jobs when you find them. When looking for a new job, use the same tactics you would use to promote a side hustle or business to promote yourself.
How to promote yourself and grab new opportunities
Once you decide which one of the new opportunities you want to grab, it's time to get to work. Doing well at a side hustle or new business often relies on how well you set yourself up for success. Here are a few tasks that can improve your chances of creating lucrative new opportunities.
Get a branded domain name and set up a website
The first thing you need to do is position yourself to receive new opportunities. Create a platform that promotes who you are and what you do. The best place to do that is through a professional website that is using a branded domain.
A website is the foundation of any good marketing effort.
It's the central place where you store information about your side hustle, freelance business or professional history, and it's the final destination for the outreach you do.
For example:
If you're selling your services as a consultant or freelancer, you can use your website to show off samples of your work and promote your rates and packages.
If you're selling wares, your website can double as an online platform to view your products and make a purchase.
Even if you're looking for another job, a professional website that promotes your personal brand can help catch the attention of recruiters and hiring managers.
Start by getting a personal domain associated with your name. Or, if you are building a unique brand, get a domain name that is connected to that name or category. Then, develop a site on that platform that you can use to promote yourself to find new opportunities.
Add useful content to your website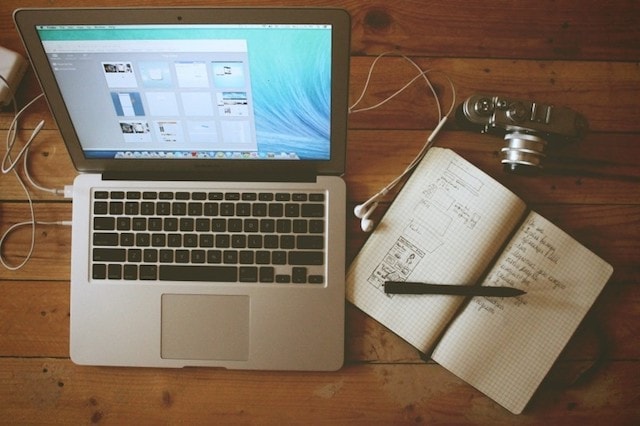 Don't feel overwhelmed by the process of setting up your website. You can use website builders and premade website templates to get a professional-looking site up in no time.
And keep it simple when it comes to content. You only need to create an:
About page that says who you are, what you do, and why you love to do it.
Portfolio or resume page that dives deeper into your experience.
Testimonials page that includes quotes from people who can vouch for your work, knowledge or products.
Contact page so people can easily contact you.
Opt-in form so people can join your email list (more on this topic later in this post).
Don't think you need to fill your site with pages and pages of perfect content at first. The great thing about building a website is that you can always go back, add new content, and revise existing content.
Get a professional email address
Once you have a branded domain name, the next step is creating an email account that's connected to your domain. For example, if you created the website mynewventure.com, you want to have a professional email account that is yourname@mynewventure.com.
Having a branded email address adds a professional touch similar to having your own website.
It shows people that are serious about your side endeavor, makes you more memorable, and helps you look like an authority in your field or industry.
Start an email list
Once you have your branded email account set up, the next step is using it to keep in touch with friends, family, colleagues, interested prospects — and yes — customers and clients.
Set up an email list that includes people who are interested in the new services you're offering, the products you're selling, or the industry you're working in. Go through your contact lists and invite people to join your list, and use your website as a list building tool and set up an opt-in form so people can easily join.
Once you have email addresses from an interested audience, you can reach out, stay in touch with them, and share information about:
New products/services you're offering
New content you've released
Projects/work you're working on
Projects/work you're looking for
Your email list becomes your sounding board for connecting with people who can help you find the new opportunities you're seeking.
Take the leap to find new opportunities
Whether you start a side hustle, take on extra contract work, or launch a startup, you have plenty of options when it comes to finding new opportunities for your professional life. Don't let uncertainty or fear hold you back.
For more advice and tips on how to jump-start your work life and find new opportunities check out:
When you know the types of new opportunities to look for and how to stand out and grab them, you'll be finding new ways to bring much more happiness, pride, and income to your professional and personal life.