Small brick-and-mortar business secrets to competing with big box stores
UPDATE: This big box stores post was first published to GoDaddy's U.S. blog on  22 October 2018 and republished to the Canada blog on 5 November 2021.
Every small business owner has a similar problem: How do you compete with big box stores in your area? Even though your products or services are unique, special and one-of-a-kind, it's difficult to separate yourself from the competition of giant department stores or larger companies.
Chains or corporate businesses offer things that small businesses simply cannot.
They attract customers with extensive product selections and generous return policies. Big box stores have impressive loyalty programs and their own credit lines. Not to mention their over-the-top advertising budgets with flashing sales and pinging people's inboxes every moment.
But here's the bottom line: Competition is unavoidable and it's something you must overcome to see your small business thrive.
Related: 5 creative ways to build customer loyalty
4 steps to beating big box stores
With that in mind, let's discuss four ways you can enter the race with those big box stores and the secrets to help you win.
Make it easy to find you.

Step up your email marketing.

Listen to your customers.

Localize your advertising.
Ready to win? Let's get started.
1. Make it easy to find you
The first step to competing with big box stores is to make sure you're discoverable on the web. This is, after all, where everybody starts a product search (e.g. "shoe stores near me").
So it's vital that you dedicate time to amplifying your website and social profiles so people can find you easily. While those living in your neighborhood might already know you exist, you need to consider newcomers and visitors to boost business.
When someone Googles your offering, it's a lost opportunity if your business isn't there!
The easiest way to help the internet and searchers know about your business is focus on your local SEO, or search engine optimization.
Local SEO is simply a marketing strategy that positions your business in local search results. With it, people can find you exactly when they need you — and even better, when they want to purchase something.
Traditional SEO can take months to build because it takes a lot of content writing and building your online reputation.
So how do you enhance your local SEO footprint right now?
Schema is a bit of coding that explains to search engines how you describe your website (and small business). With some well-written, localized vocabulary, Google will happily rank your site when people search for businesses like yours.
You can add schema coding yourself if you're a bit tech-savvy. Or, many website platforms have schema plugins, like WordPress.
Local SEO doesn't stop there. You should also submit your small business to all directories or online listings possible like Yelp and other review sites. The more links that live elsewhere on the internet and route to your website, the more you can boost your own SEO.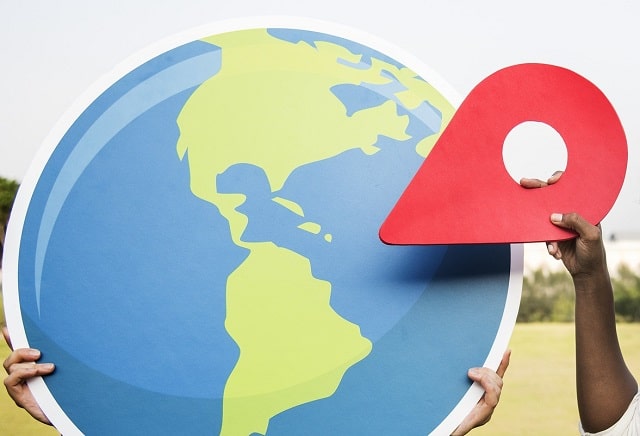 If all this tech-talk isn't exciting you, there are services that optimize your local SEO for you. You can also improve your SEO in other ways like writing useful blog posts and maximizing your Google Maps and My Business profile.
Editor's note: No time for improving your local search results? No problem! GoDaddy's all-in-one Website Builder has a built-in SEO wizard.
2. Step up your email marketing
The second secret to competing with big box stores is to improve your email marketing. While big stores certainly use emails too, this is your chance to be better. Your email strategy as a small business should emphasize personalization and localization.
Personalize and localize
If you already have a solid collection of email addresses, send a survey and ask what type of news and promotions (aka what kind of emails) people want like to receive. Ask what interests they have and give the opportunity for any feedback or suggestions; your customers might have some great ideas! With these answers, organize responders' emails into lists so you can send more targeted messages.
When people receive more personalized emails, you increase clicks and decrease the chance of anyone unsubscribing.
When people subscribe to your email list, they are expecting to hear from you. Get creative with your email content and try to write for your customer with their benefit in mind.
While the big box stores are just advertising themselves, you can talk about the community and how your business is unique. Are there local events that you should share? Any local news that relates to your small business? Just be sure to keep the topics relevant to your readers!
Email is an easy and inexpensive marketing strategy that every business should use, especially small business. If you do not already use email marketing, now is the time to start.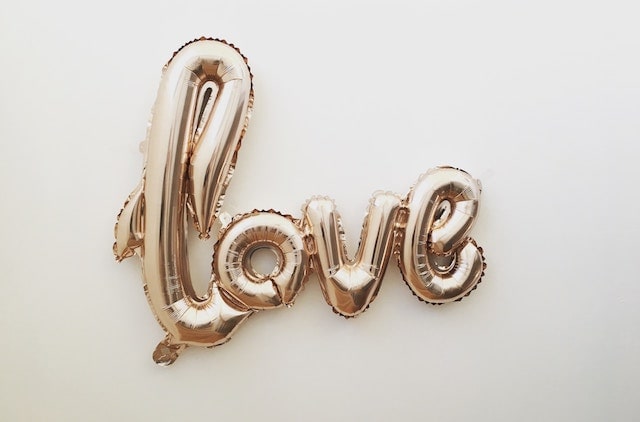 Connect with your customers
Above, we discussed asking your email subscribers what type of content they'd like to receive. That bit of feedback goes a long way into personalizing your marketing, but customer insight is another secret to help you beat larger businesses. Taking on customer feedback is something many big stores can't do simply because of the size of their audience.
When you go the extra mile to provide special customer service and extensive customer support, you set yourself apart.
Any customer loves feeling special, even if their problem or desire is something you encounter daily. If you can make a customer feel appreciated, you're sure to secure a lifelong customer. You don't only grow your base of repeat customers, but you build loyalty to your business. These advocates are bound to refer your business too, so keep pleasing customers and never miss the opportunity to listen to your customers.
Related: Your one-stop promotions toolkit
4. Localize your advertising
As a local, small business you should focus on keeping your advertising and marketing local, too. While you think advertising to a larger scope might increase brand awareness, it doesn't help attract those who can't buy your product.
Hone in all outward marketing and advertising efforts to those in your city or surrounding area.
Facebook ads are an incredible way to target audiences thanks to their hefty filtering options. You can geo-target by location so only those within a set radius of your business can see your ad. Facebook ads are also relatively cheap in comparison to other channels, as $5 to $10 a day can yield great results.
Another way to control where your advertising is going is through Google Ads. Advertising on the big search engine allows for very localized ad campaigns.
Editor's note: Selling online? Seven in 10 Canadians say they prefer buying online from Canadian retailers when they have a choice. Make it easy for them with a .ca web address. Get yours now.
Dominate your niche
Being a small business might have its disadvantages when compared to big box stores, but there are many ways you can come out on top. The larger the store, the more customers begin to turn into numbers rather than real people with problems and hopes. You, as a small business, have the opportunity to cater to people's needs on a first-hand level.
You have the power to go above and beyond to make people feel appreciated and special, leading to happy customers who are excited to use your brand again.
Big box stores often try to be everything to everyone, while you have the ability to respond to customers one-on-one and dominate your niche.
If you stay local, make it easy to find you, promote your difference, and maintain high-level customer service, you'll soon build an army of loyal followers.